'Damast Duo' at De Koer's TERRAS EN MUZIEK
It has lasted long enough, we throw open the doors: the Koer ajar! We fill the outside, in-between and open space with bustle and musical sounds. Ready for drinks, sun, pictures and Sunday crescendos. For four weeks we sound on spring and the end of the week, see you Sunday!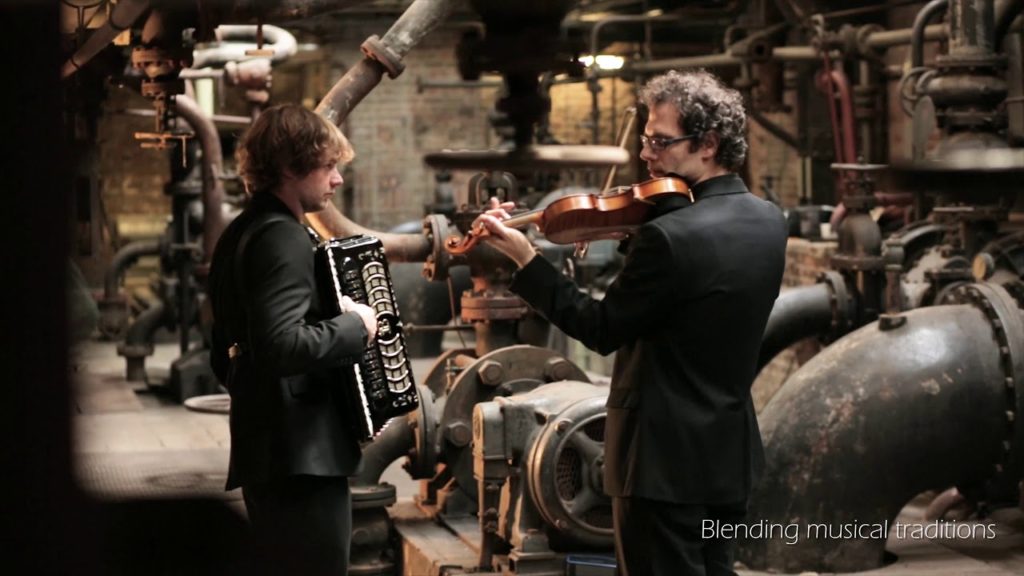 DAMAST DUO
The Syrian violinist Shalan Alhamwy and the Belgian accordionist Jonas Malfliet bring together a broad repertoire of Arabic and European folk music and reworked originals. The name Damast Duo is inspired by the luxurious textile damask from Damascus, the Syrian capital. Damask spread all over the world through trade along the Silk Road. This cultural crossover between East and West is what characterizes the music of Damast Duo.