Chios Music Festival: Fawda – Road To Essaouira
On Thursday 5th of August, and on Karfas Beach, Chios Music Festival will be hosting a world and jazz music concert of Fawda as part of the Sound Routes project.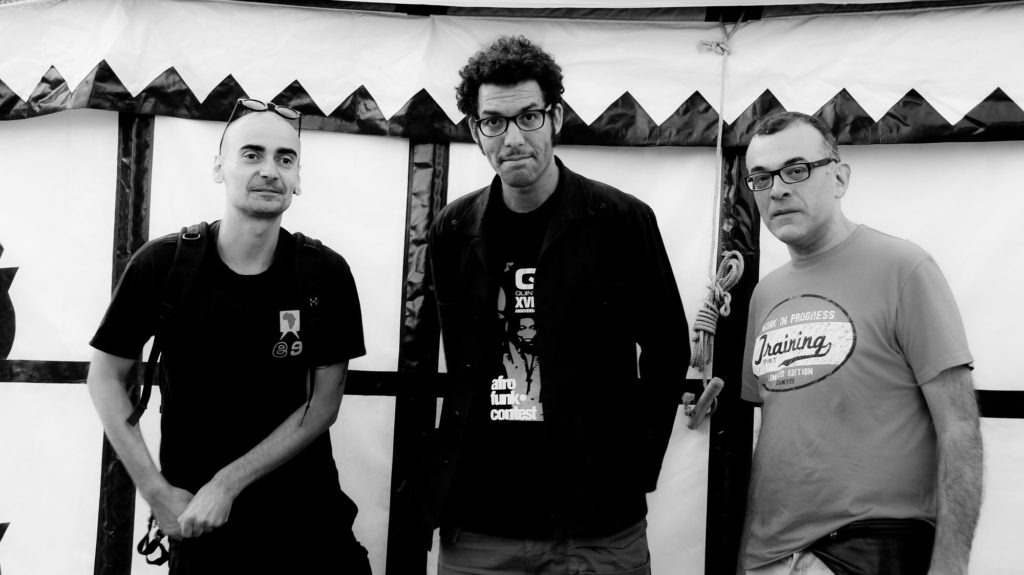 FAWDA (the Arabic word for chaos) is a band that emerged in Bologna in 2011,with the meeting of Fabrizio Puglisi, Danilo Mineo and Reda Zine. The three eager musicians search for the common ground between electronic, contemporary jazz and Moroccan "Gnawa". It is a music genre associated with the deep and warm sound of the guembrì, a traditional three-stringed instrument, example of a primordial musical culture, associated with the therapeutic role of music and ecstasy.
Since its inception, the group has participated in major festivals and concert venues such as "Zargnawa", Cairo Jazz Club, the "Dar Souiri" Cultural Centre in Essaouira, the Romaeuropa Festival and the "Fringes" Jazz Festival in Florence.
Currently, Fawda is preparing its second album to be released in early 2022, with the support of Bologna, UNESCO City of Music, the Ivan Illich Music School and Brutture Moderne.
Reda Zine, electric guembrì, voice, percussion, effects
Fabrizio Puglisi, ARP Odyssey synth, Rhodes, percussion, voice
Danilo Mineo, percussion, voice