ZONDAG ACHT DAGEN: TSUBASA HORI, SOUNDROUTES & GUESTS, REFA
CELEBRATE SUMMER ON de Koer!
On Sundays we would like to welcome you with music, sun, drinks and delicious food. 0n 5th September, together with Soundroutes, we are filling the summer terrace with concerts and frenzy. Clink with us on the last day of the week!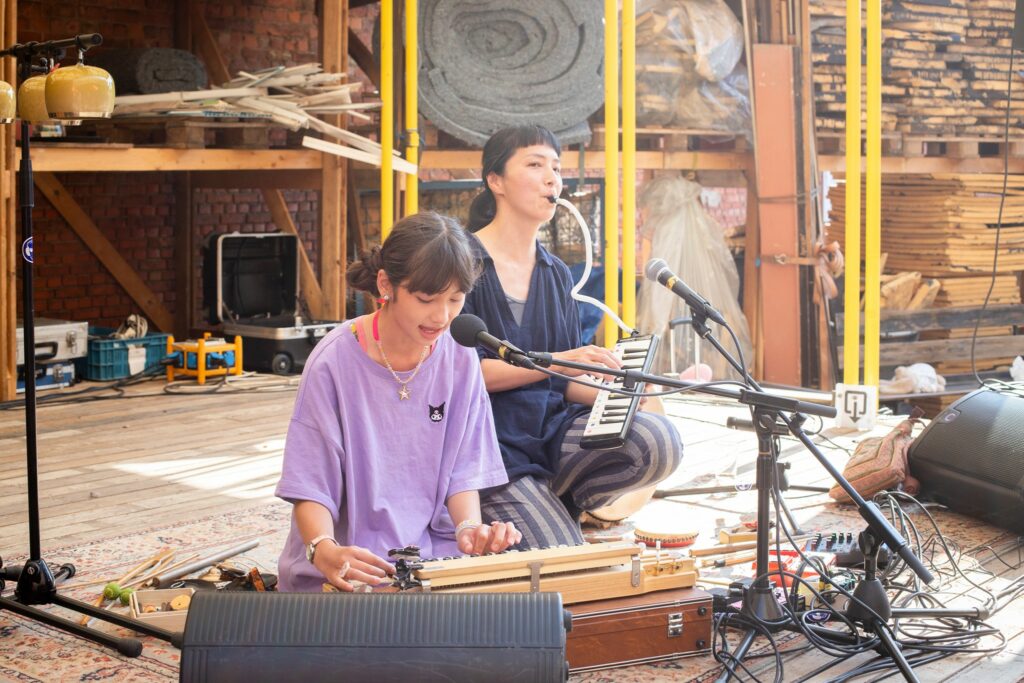 Tsubasa Horic
Tsubasa Hori's music fluctuates between traditional Japanese 'taiko' percussion and contemporary experimental music. Movement, energy and supreme concentration play a crucial role in her live improvisations.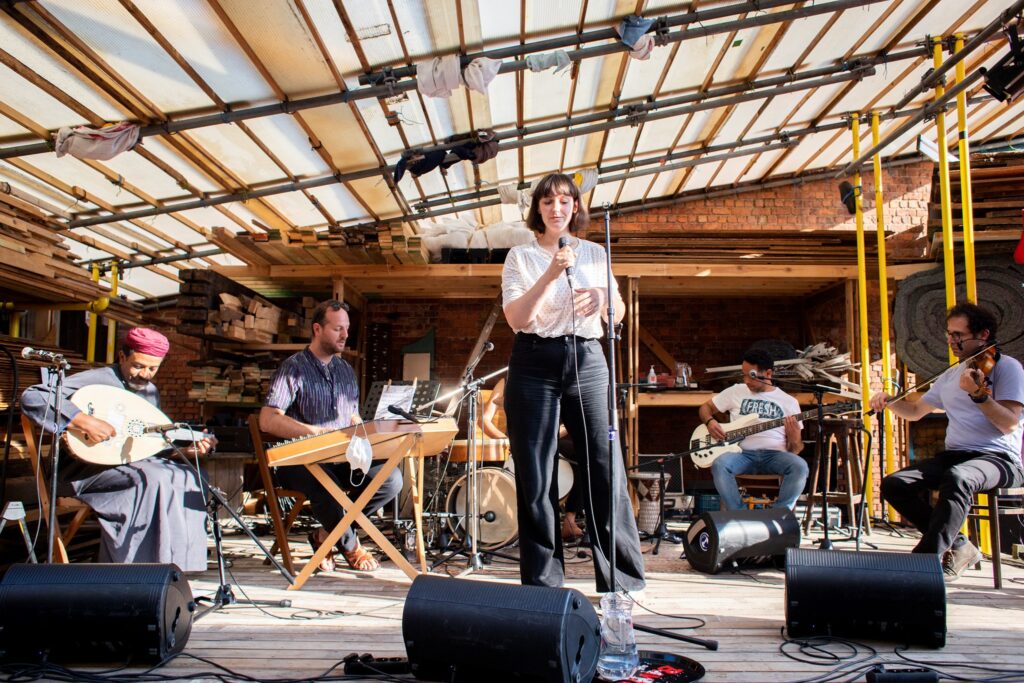 Sound Routes & Guests
Musicians from diverse musical backgrounds share the stage together. Expect diverse genres with roots in Syria, Afghanistan, Morocco, Bulgaria, Belgium, and so on.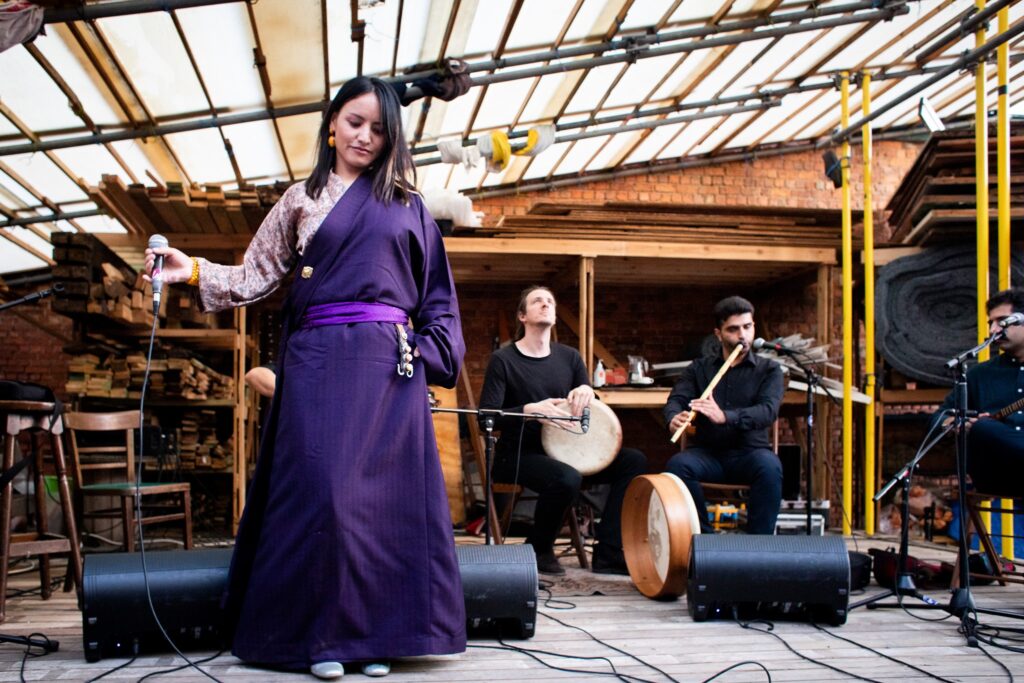 Refa
Refa unites virtuoso musicians from Syria, Tibet, Iran, Afghanistan, Turkey and Belgium around the desire to forge links between their music. The group creates an original repertoire at the intersection of different traditions.
After a fantastic five-year adventure, two albums, more than a hundred concerts in Belgium and abroad, rave reviews including first place in the annual list of the Transglobal World Music Charts in 2016 and the Klara for best Belgian album of world music in 2019, Refugees for Refugees is writing a new chapter in its history: The group marks the occasion by changing its name and offering a whole new repertoire built as always around the traditional music of the different regions of the world from which it originates. are the musicians of the collective.
"We want to be seen above all as musicians, as people and not as refugees". These are the words of Tarek Alsayed, member of the group and Syrian oud player. "The name of our group has locked us into the role of victim. We want the organizers to program us for our music, not because we are refugees ". The message is clear: the labels are enough, let's focus on the music!
With the support of the City of Ghent, the Flemish Government, Vedett, National Lottery, Refu Interim, Bavik, BE O and COOP.
This edition takes place as part of the Soundroutes II project. With the support of Futur 21, National Lottery, Sabam and Creative Europe.