ZONDAG ACHT DAGEN: SOUNDROUTES, TRIO PLETENITSA & THE NILE BAND
This summer we welcome everyone to celebrate Sunday together. Relax, hang out and sink into your favorite courtyard, the Koer. Today Soundroutes provides the rhythm of summer. Sounds from all over the world carefully selected by our favourite home-brewed band.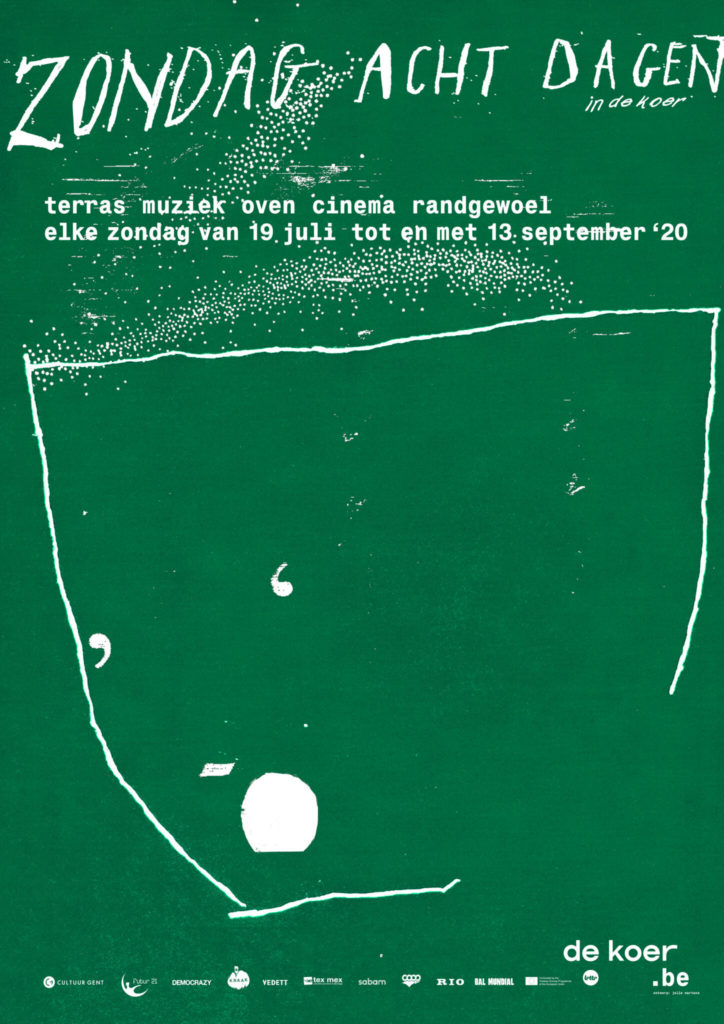 The Nile Band & Guests
Rhythms that sway to the gentle swell of the Nile. Let yourself be carried away by Sudanese melodies and Afro-Arabic grooves. This band carries with it the sun and the perfumes of Sudan. And they rehearse in the Brugse Poort, where else?
Vocals: Madani Alsmani, Guitar: Sami Mahmoud, Piano: Jonas De Rave and Darbouka: Jamal Moussaid, Guests: Vocals & Djembée: Una Eljack, Oed: Ahmed Al Tayib Al Ahmar and Sudanese bongos: Osama Meeligi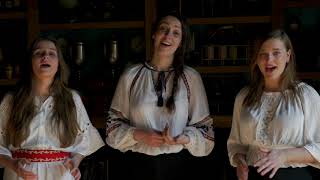 Trio Pletenitsa
A vocal trio bringing Balkan folk songs: dissonance, crazy time signatures and old stories will amaze your ears. It is intimate, sober and it remains captivating from the first breath until the last note is sung.
Voice: Gergana Velikova, Jolien Gebruers and Sophia Keck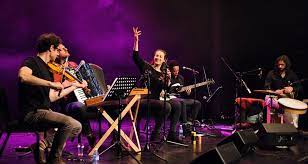 Sound routes & Guests
Final sound piece of the evening, Soundroutes! Five musicians with diverse musical backgrounds share the stage together. Expect diverse genres with roots in Syria, Afghanistan, Morocco, Bulgaria, Belgium, and so on.
Voice: Gergana Velikova, Bass, percussion, voice: Jamal Moussaid, Violin: Shalan Alhamwy, Percussion: Robbe Kieckens (percussion) and Cimbalom, accordion, piano: Jonas de Rave
How we place the direction indicators, keep everything corona-proof and more-of-that-kind information can be found here.
With the support of the City of Ghent, Creative Europe, Futur 21, Sabam, Vedett, the National Lottery and the Coop.