Masterclass and concert from Chios Music Festival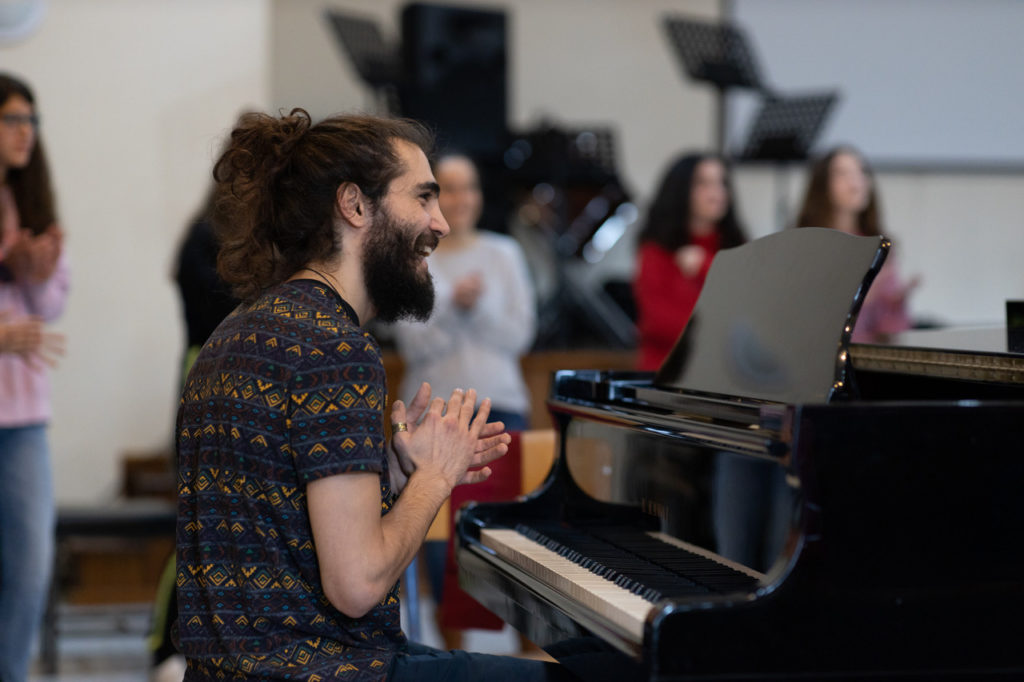 On Thursday, 6th of February, in the Greek island of Chios, four musicians from the SoundRoutes program performed at the Homerion Cultural Centre of the Municipality of Chios in front of an audience of approximately 400 people. Trumpetist Milad Khawam, singer G H A Y S and percussionist Salam Al Hassan from Syria and guitarist Ahmad Hani from Egypt, performed a show for Chios Music Festival, combining Syrian folk songs and Khawam's music from his latest album. It was a night to remember, as in their final act they were joined by the students of the Chios Music School and the Philharmonic Orchestra of Chios, where they performed together, showing that music has no boundaries and it is the common language amongst ethnicities. Before the concert Milad, G H A Y S, Salam and Ahmad gave a masterful workshop at the Chios Music School. They also met with refugee children from the camp of Chios, at the Aegean University. They offered them an hour and a half full of music, laughs and carefree discussions.
The press release, in case you want to add it: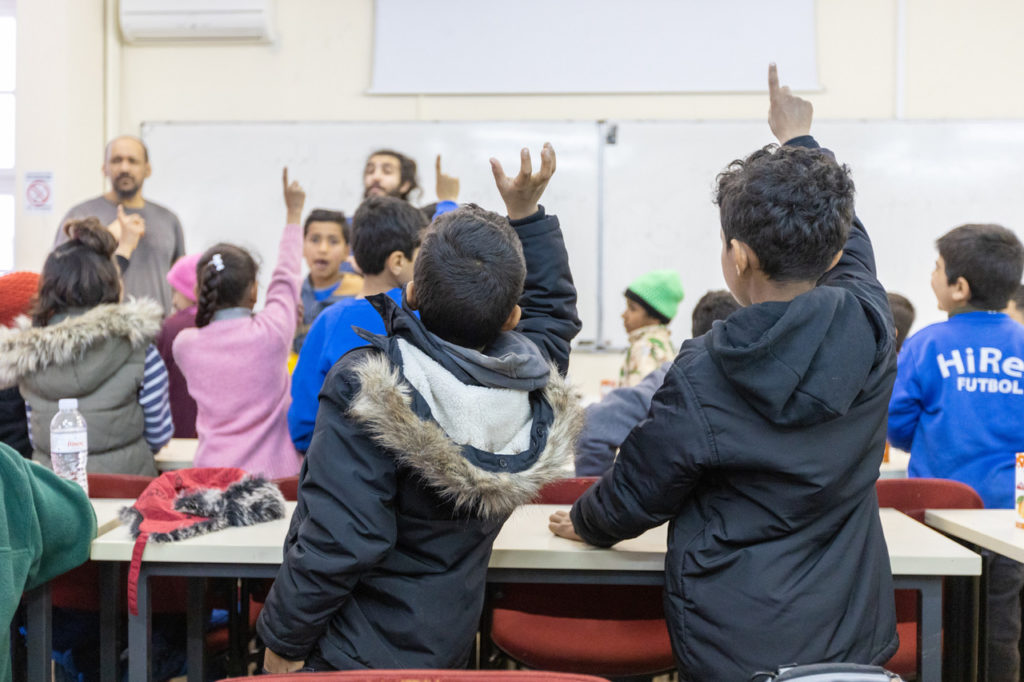 Thursday the 6th of February, at 21:00. Homerion Cultural Centre of the Municipality of Chios
Chios: the crossing bridge
Milad Khawam: trumpet, duduk / G H A Y S: voice/ Ahmad Hani: bass guitar / Salam Al Hassan: percussion
The four musicians have roots in Syria and Egypt. Milad and Salam, with classical and traditional Arabic backgrounds, G H A Y S, a spokesman for pop culture, and Ahmad, a jazz virtuoso, join forces in an extremely interesting musical partnership.
Their origins, their permanent residence in Germany and their musical orientation are not the only commonalities they share. There is also another link that connects Milad and G H A Y S with the Chios Music Festival, the fact that they have crossed the Mediterranean Sea, from Turkey to Greece a few years ago when they had to leave their country in order to follow their dreams and find a new live full of music and peace.
After being distinguished for their music activities in Germany, and having obtained new roots, they are returning to Chios, the place that marks their entry into Europe and into a new life.
This concert launches the participation of the Chios Music Festival in the SoundRoutes program / "Creative Europe" (2014 – 2020),
Photo Credit: Antonis Logothetis / Chios Music Festival