Wafir Gibril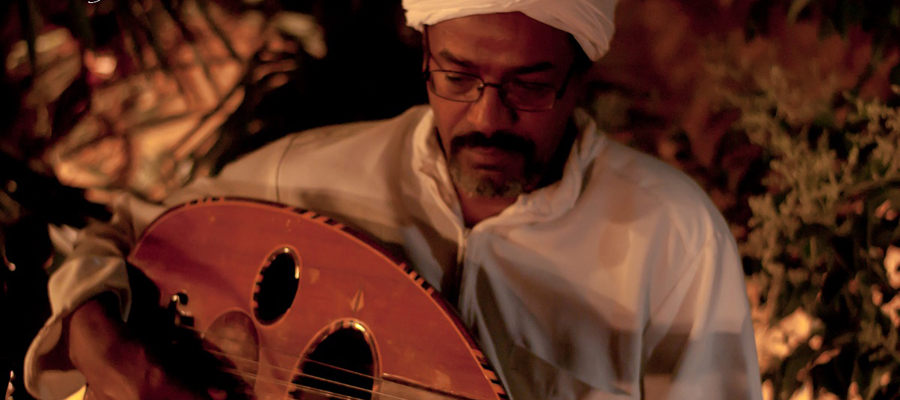 Wafir Sheikh al-Din Gibril was born in Kurdufan in central Sudan and studied music at the conservatory in the capital Khartoum. He is a multi-instrumentalist, equally at home on the oud, violin or accordion. He began his professional music career as an accordionist with the bands of Abdul Aziz Almubarak, Mohammad Al Amin and Abdul Karm Al Kably. He subsequently formed his own band, Kambala, performing popular and traditional Sudanese music, and became an occasional member of the well-known Spanish world music ensemble Radio Tarifa.
He explores the most diverse genres of music, and has worked on various projects with Eduardo Paniagua, Hevia, La Musgaña, Joaquín Ruiz (flamenco), Djanbutu Thiossane (Senegal) or Dangerous Friendships, among others. He has also collaborated with his sister Rasha and La Banda Negra who supported his solo album Nilo Azul, on which he performs ancient Spanish music
DE MAR A MAR
The band De Mar a Mar was formed about a year ago with Vincent Molino (France), Wafir Gibril (Sudan) and Blanca Paloma (Spain). From their very first meeting, there was a mutual desire to reflect upon cultural diversity and its multiple possibilities which go beyond music. And so it was, a fusion between cultures of the Mediterranean Sea and the Pacific Ocean was born.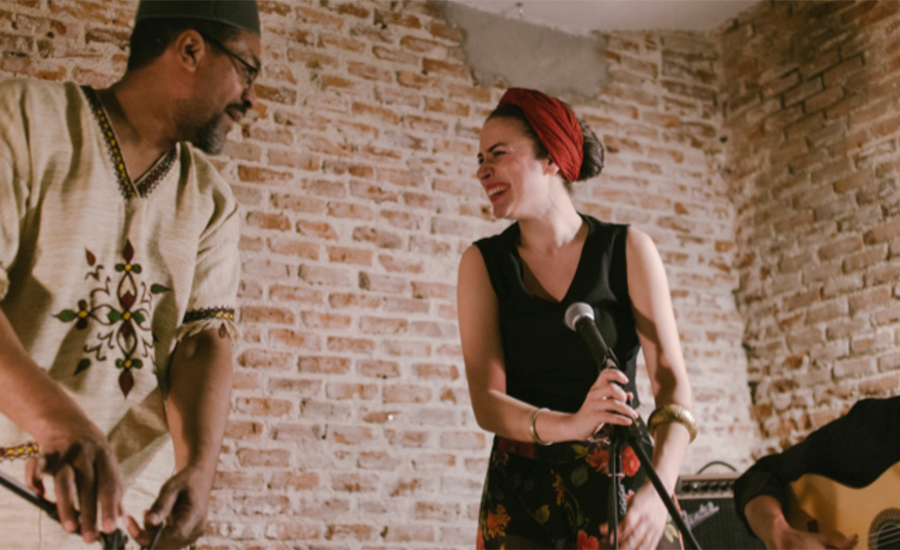 The ney (oriental flute), the oud, the accordion, the percussion and the cante (flamenco singing) are the landscape in which this multi-cultural philosophy is developed. Through musical and expressive means De Mar a Mar transmit ​​creative freedom and love for sincere and open music, that has nothing in common with the growth of superficial musical aesthetics of mainstream bands.
De Mar a Mar, at times, collaborate with Argentinian guitarist Leandro Bianchi and Syrian singer Mahmoud Fares. Today, an insurmountable barrier for so many, De Mar A Mar find a way to rediscover the Mediterranean Sea as a space for cultural and social exchange between peoples and civilizations, a role that the sea has played from ancient times, contributing powerfully to define and enrich the history of Spain
Links: Dossier // YouTube channel // Facebook page