Timmidwa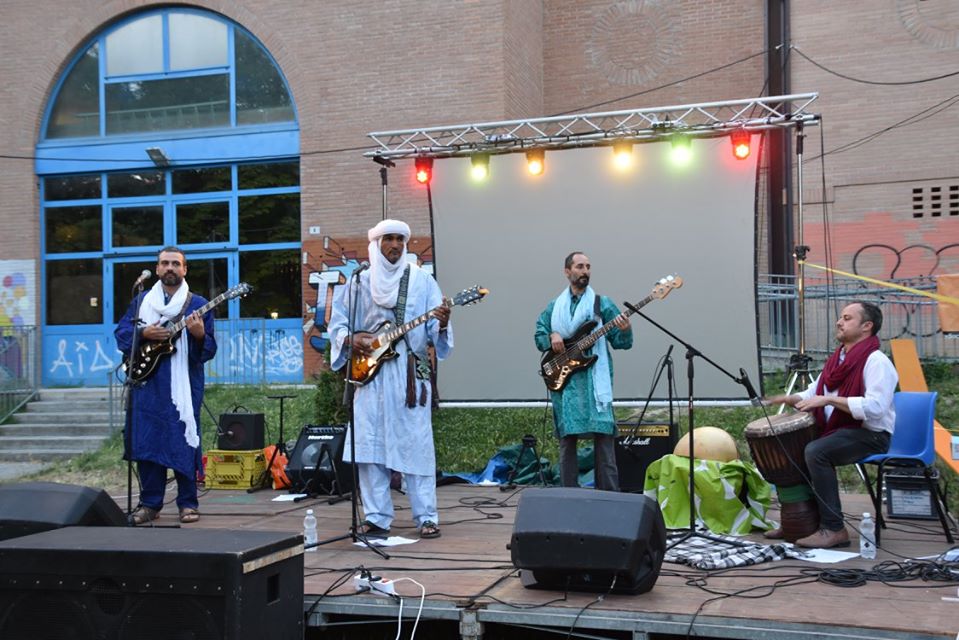 The Timmidwa band ("friendship" in the Tamasheq language) was established in Bologna in 2014 from the encounter of some Tuareg musicians coming from different regions of the Sahara desert (Algeria, Mali, Niger).
Over the time the band has changes because some of the members leave Italy to emigrate elsewhere and some Italian musicians joined the band, opening up the style of the group to new influences and making it a space of exchange and encounter between different cultures.
Today Timmidwa is formed by Aziz, founder of the group and composer of the songs, and by Valentino, Gianpaolo and Francesco, three Italian musicians fascinated by the hypnotic sonorities characteristic of this music, often called Desert Blues given the obvious similarities with the Afro-American blues mixed with elements of traditional Saharan music.
The topic of the Timmidwa songs concern different aspects of the daily life of this people: the drama of persecution and racism caused by the African artificial borders, which has divided the land in which they lived freely for centuries making them a minority in the diffrente states that arose at the end of colonialism; the cultural change that the new generations experience, due to the progressive abandonment of the desert that led them to be born and grow in the cities; the journey as an element that has distinguished their identity both in the past as a nomadic people and today given that wars and famines have led many to seek a better life elsewhere; the strong bond with the desert as guardian of their secular culture and of course the love.