Sameeh Zaitouna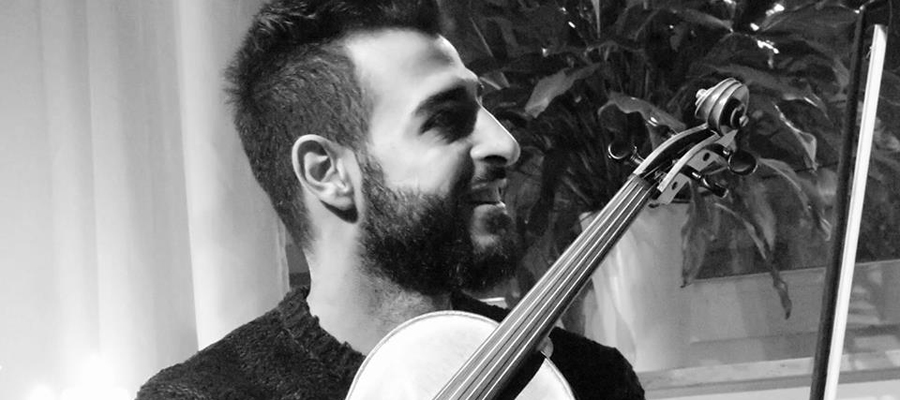 Sameeh Zaitouna was raised in Swaida, Syria. He studied music at the Higher Institute of Music in Damascus and was about to complete his degree when he was forced to leave Syria because of the war. Inspired by his elder brother Alaa Zaitounah, who plays the oud, Sameeh started playing the viola at a young age.

He has performed with many philharmonic orchestras in Syria and Lebanon. He moved to Germany to complete his music studies and is currently playing in Berlin with the Choir of Hope (Begegnungschor), which is led by his brother Alaa Zaitouna. He and his brother have also started a new band in Berlin, Trio Amal.
Since Sameeh moved to Berlin he has been an integral part of the Arab Song Jam sessions which are held at the WERKSTATT DER KULTUREN, Berlin, one of the partner organisations of the SoundRoutes project.