Jedbalak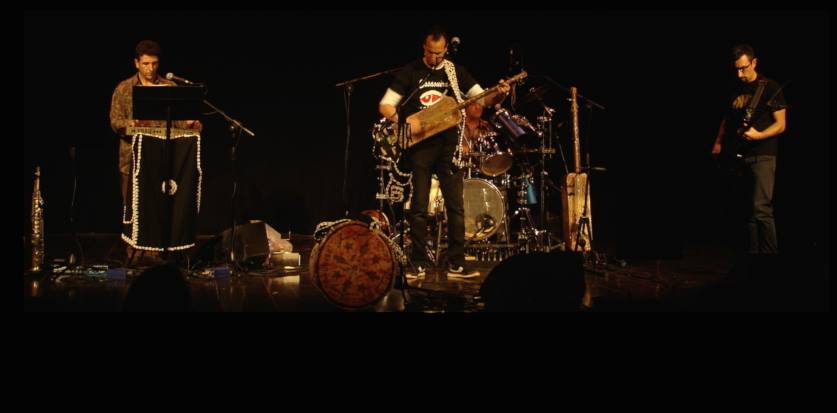 Jedbalak is a band based in Bologna (Italy). It uses elements of the great musical tradition of the Gnawa of Morocco, an ethnic group formed by the descendants of ancient slaves deported to Morocco and coming from sub-Saharan Africa.
This album represent a bridge between past present and future, merging songs whose origin is lost over the centuries, with sounds and styles that are closer to our time.
The extraordinary affinities between the north African music with the popular music of southern Italy inspired the band name which is a pun between the words "Jedba" (trance state) and Kalab (short name for Calabria).
The various musical experiences that Jedbalak's components achieved are melted together creating a new exciting and original sound landscape, which the group defines as
"Moroccan'Roll".
All this is expressed in the live performances in which Jedbalak produces a vortex of melodies and hypnotic rhythms, an unstoppable kinetic energy concentration, involving the listener in an ecstatic and liberating dance.