Ahmed Tanbouz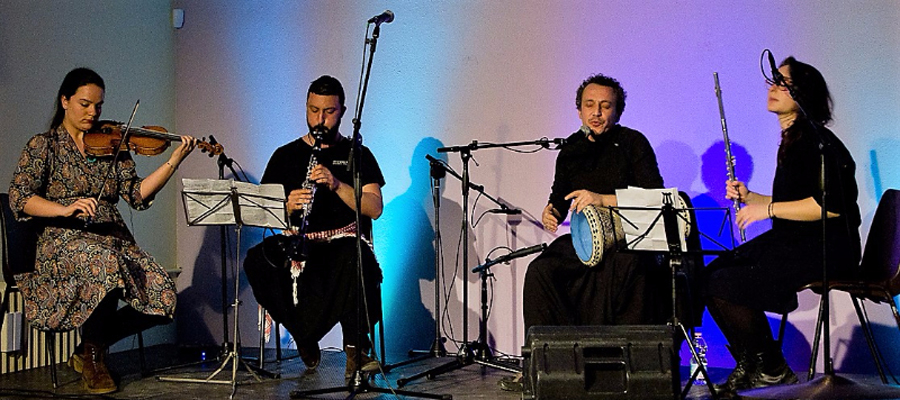 Ahmed Tanbouz is a Palestinian musician and singer who moved to Italy in 2014. Ahmed plays percussion and is a teacher of the darbuka (Arab percussion instrument).
He founded the band Hudud with musicians he became friendly with whilst living in Europe. The group was formed in Italy after young musicians from different cultures and diverse musical experiences came together.
The band plays songs from Palestinian, Arabic and Mediterranean traditions. Their aim is to create unique musical styles by fusing and mixing sounds and languages – which range from warm Palestinian voices to the harsher Sicilian sounds, combined with the rhythms of the Maghreb.
Since 2014 Hudud have performed at exhibitions and events around Italy and have collaborated with various cultural associations in several cities.
YouTube channel: https://www.youtube.com/channel/UCJFuuU8zecAJqs1Mk0-CNGg
Facebook page: https://www.facebook.com/hududconfini/