Shalan Alhamwy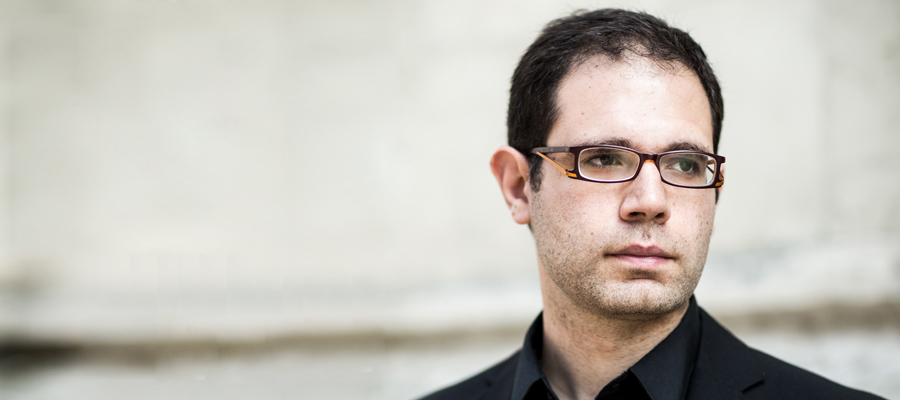 Violinist and composer, born in Homs (Syria) in 1982, currently living and working in Belgium. He holds a music performing bachelor from the High Music Institute in Damascus, violin class of professor Evgueny Loguenov in 2007.
Trained as a classical musician, with his background of Arabic music Shalan masters both genres playing and composing. Elements of a variety of musical styles are unmistakably recognized in his compositions. He also has written and arranged music for a plenty of ensembles, singers, films and television shows.
Those compositions were conceived to be played by several orchestras all over the world: WDR Radio Orchestra of Cologne (Germany), Syrian Expat Philharmonic Orchestra (SEPO), Expat Philharmonic Orchestra (EPO), The National Syrian Arabic Orchestra, Violet VZW (Belgium) and others.
In addition to that, he is member of The Syrian National Symphony Orchestra, The National Orchestra of Arabic Music, EPO, SEPO and the Gent Folk Violin Project.
DAMAST DUO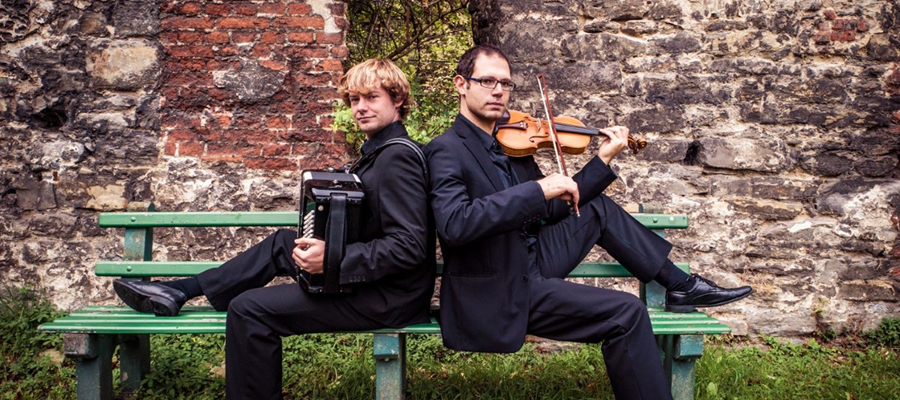 In this duo a very unique approach is brought to a wide repertoire of folk, Arabic, Balkan, Turkish and own compositions. Arabic and Western European tradition are melded, with a lot of space for improvisation. Damast Duo transcends borders with respect for tradition, and especially with a great love for music.
Damast Duo brings together a wide repertoire of Arabic, Balkan, Turkish, and European folk music and inspired originals. Improvised ideas flow atop the combined Eastern and Western traditions. As they transcend borders, this duo maintains respect for tradition while adding their own unique flair.
Syrian violinist-composer Shalan Alhamwy and pianist accordionist Jonas Malfliet bring music you could hear alongside the road from Damascus to Ghent. In their compositions they mix the Arabic with the Western European tradition, the notes bend to their taste, and leave a lot of room for improvisation. Damast Duo transcends borders with respect for tradition, with an especially great love for music.
Longa is a typical Eastern instrumental form. It's vivid and technically demanding. This particular one, composed by the Syrian Wanees Wartanian, features many influences from Syria, Turkey and even gypsy music: