Haneen Choir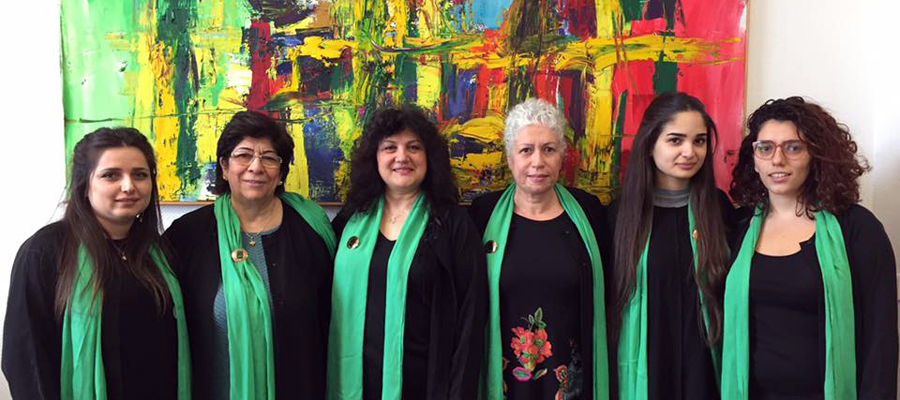 Haneen Choir in Berlin was founded in 2017 and is a female singing group which performs tradition Syrian folk songs. It is a branch of the Haneen Cultural Forum that was founded in the Turkish city of Gaziantep on the 22nd of February 2015 on the initiative of Raja Banout.
The Forum is a group of forcibly displaced Syrian women who have decided to face the pain and suffering of war with intellectual and cultural empowerment. The project aims to provide its participants with support as well as preserve the Syrian heritage.
Its goal is to create vocal groups in the Syrian diaspora. They target women above the age of 50 with no prior experience with music, however their doors are opened to everyone. The project helps to connect its members with their homeland, while in exile, with the hope that this bond will create a safe space from which these women can begin to build positive relations with their new environment.
The songs are performed in different languages of the Syrian ethnic components including Arabic, Kurdish, Turkmen, Syriac, Armenian, Circassian and Assyrian.
Direction: Raja Banout, founder and management // Waseem Mukdad, music trainer and art director
Links: Facebook page // Mini-documentary